Life At Tria
We are a diverse and dynamic professional community driven by a mission rooted in service to colleagues, customers, and community. Our name "Tria" represents these three core pillars of service that are at the heart of all that we do together.
This commitment to service informs more than just our dedication to excellence in our craft; it shapes our mission, vision, values, and our management philosophy. As servant leaders, we strive to empower our teams to think big, develop and grow as professionals, and be their best self in work and in life so all can succeed – and thrive.
43% Female

We're proud to beat the statistics for women in tech.

55% Minority

Diversity is integral to the fabric of our employee community.

17% Veteran

We're committed to hiring and retaining Veterans.
Our Values
As a professional community, we strive to be:
Exceptional
We are outcome-driven, quality-obsessed, and relentlessly focused on innovation as a value driver.
Accountable
We hold ourselves to the highest ethical standards and always strive to do the right thing.
Servant Leaders
We empower our teams to think big, develop and grow as professionals, and be their best self in work and in life so all can thrive.
Inclusive
We champion diversity, inclusion, and opportunity for all. We believe differences are integral to our community, enriching employee ingenuity, broadening our capabilities, enhancing the employee experience, and elevating the quality of our service.
Stewards of Success
As active participants in making a positive impact for a brighter future, we are stewards for the success of our colleagues, our customers, and our community.
Where Diversity is more than a buzzword

At Tria, diversity and inclusion are a part of our corporate DNA. We believe that different voices across loca­tions, divisions, and departments do more than just strengthen our corporate culture; they are the catalysts that enrich em­ployee ingenuity, broaden our capabilities, deepen our synergies, and improve the employee experience – ultimately enhancing the quality of our customer service.

We take great pride in the diverse backgrounds, skillsets, professional experience, and unique perspectives across our employee community, and we strive to create a culture of warmth and belonging so that every individual can belong – and thrive.

Where You can make your mark

Whatever your background, your role, your department, or stage in your professional journey, you have big support around you, big resources available to you, and big opportunities to learn new skills, seize new challenges, and advance your career.

Here, you can put your fingerprint on mission-critical projects impacting the citizens we serve and you can shape our community as we aggressively expand and grow, all while becoming your personal best and being recognized for it.

Where people come first

The work environment at Tria is engaging and team-oriented, a place where people of all backgrounds feel welcomed, valued and respected, where employees are seen as whole people with interests, hobbies, and family life outside of work, and where giving back to make a positive impact on others is the mission.

At Tria, there's a special sense of camaraderie, collegiality and personal connection that goes beyond a typical workplace. The company encourages and cultivates holistic personal and professional growth – supporting employee mental health, wellness, and work-life balance but also volunteerism, philanthropy, and community engagement.
Our Mission is Rooted in Service
Our desire to make a positive impact drives us to be and deliver our best in all that we do together as a team.
Service to Colleagues
Our team strives both to challenge and to support each other in a well-balanced work environment where life and play are valued just as much as the important work we do.
Service to Customers
Customer intimacy is a defining element to our service model. Our customer relationships go beyond transactional; they're transformational.
Service to the Community
As a company that believes in the power of the possible, we aim to affect positive change for a brighter future by supporting non-profit organizations that align with the values of our corporate community.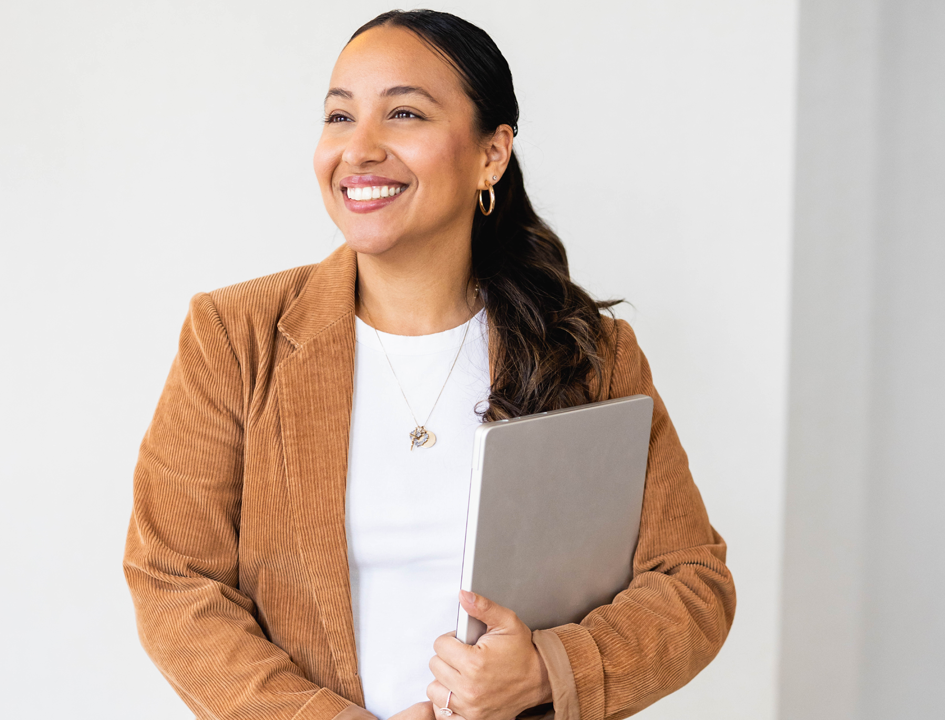 Discover Your Possible
We empower our teams to think big, develop and grow as professionals, and be their best self in work and in life. We are always seeking innovative talent to join our dynamic team. Click to learn more about the latest Hot Jobs and explore how you can grow with us.